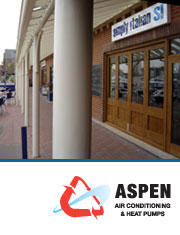 Restaurants offer their own particular challenges in terms of design and installation. The design has to take into account the high occupancy levels that often occur in restaurants and the fact that this might be in the evening rather than during the day.

The comfort of diners is of paramount importance and our designs and installations are carefully worked to ensure a comfortable dining experience. Our systems enable diners to enjoy themselves without causing anyone to sit in a draught. Maintaining an enjoyable eating and relaxed atmosphere, will result in customers wanting to return again and again.

Aspen Air Conditioning has successfully installed numerous systems in a variety of restaurants from small take-aways to larger premises, with more than 100 covers.